Summer 2017
Harvest Dinner - August 19th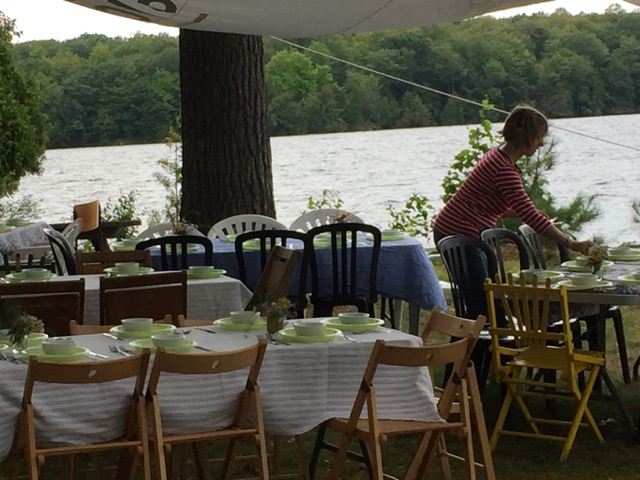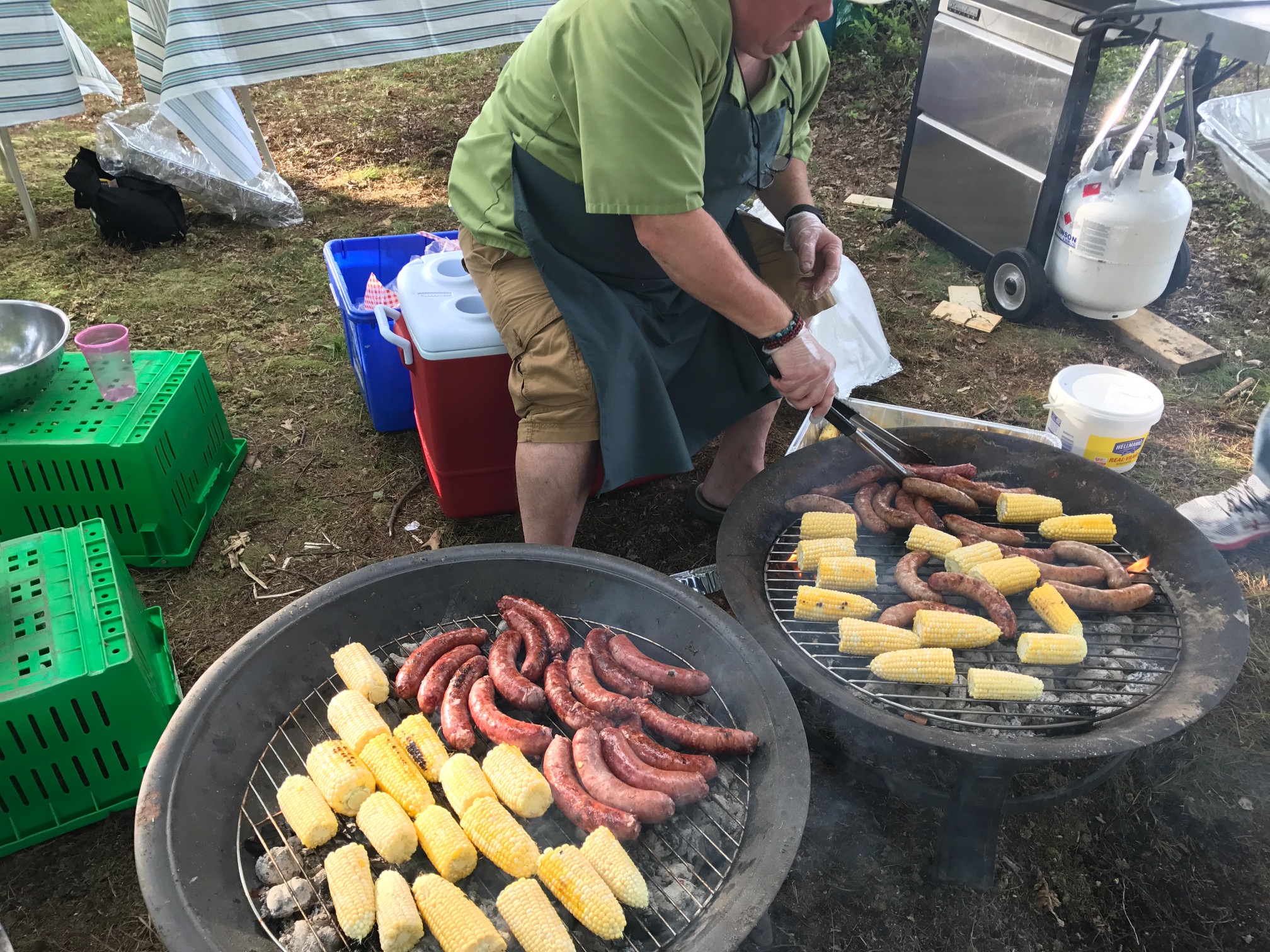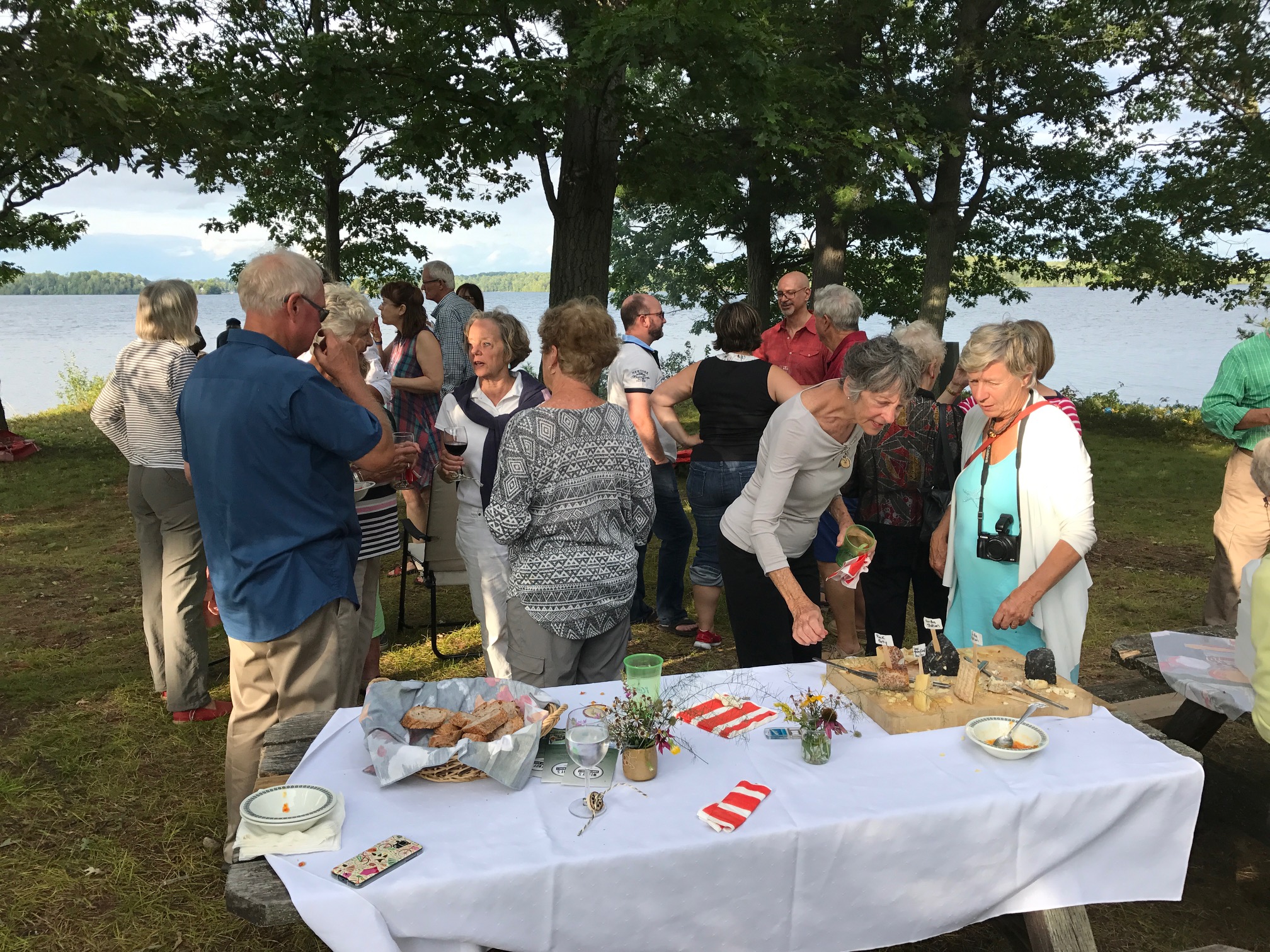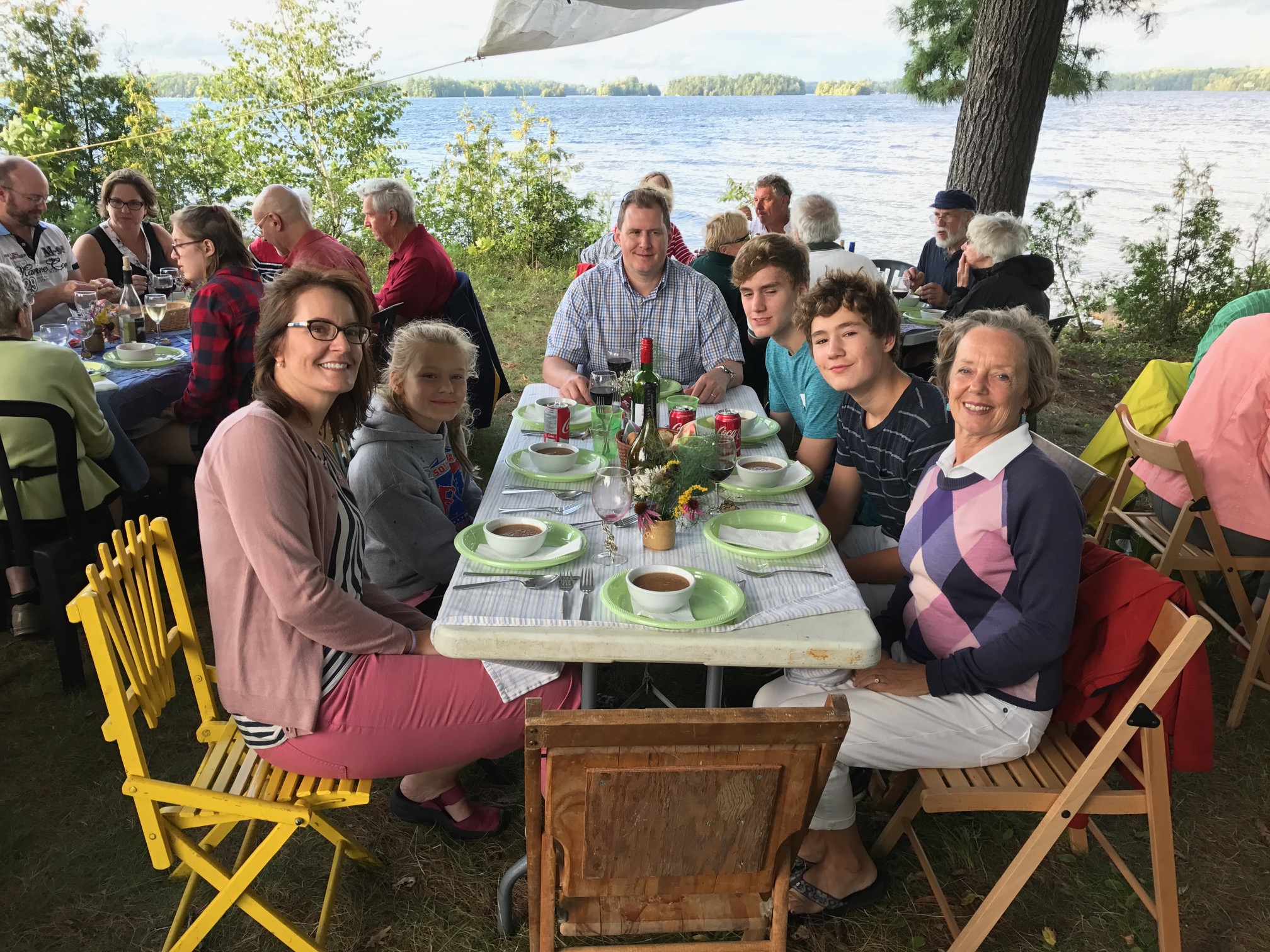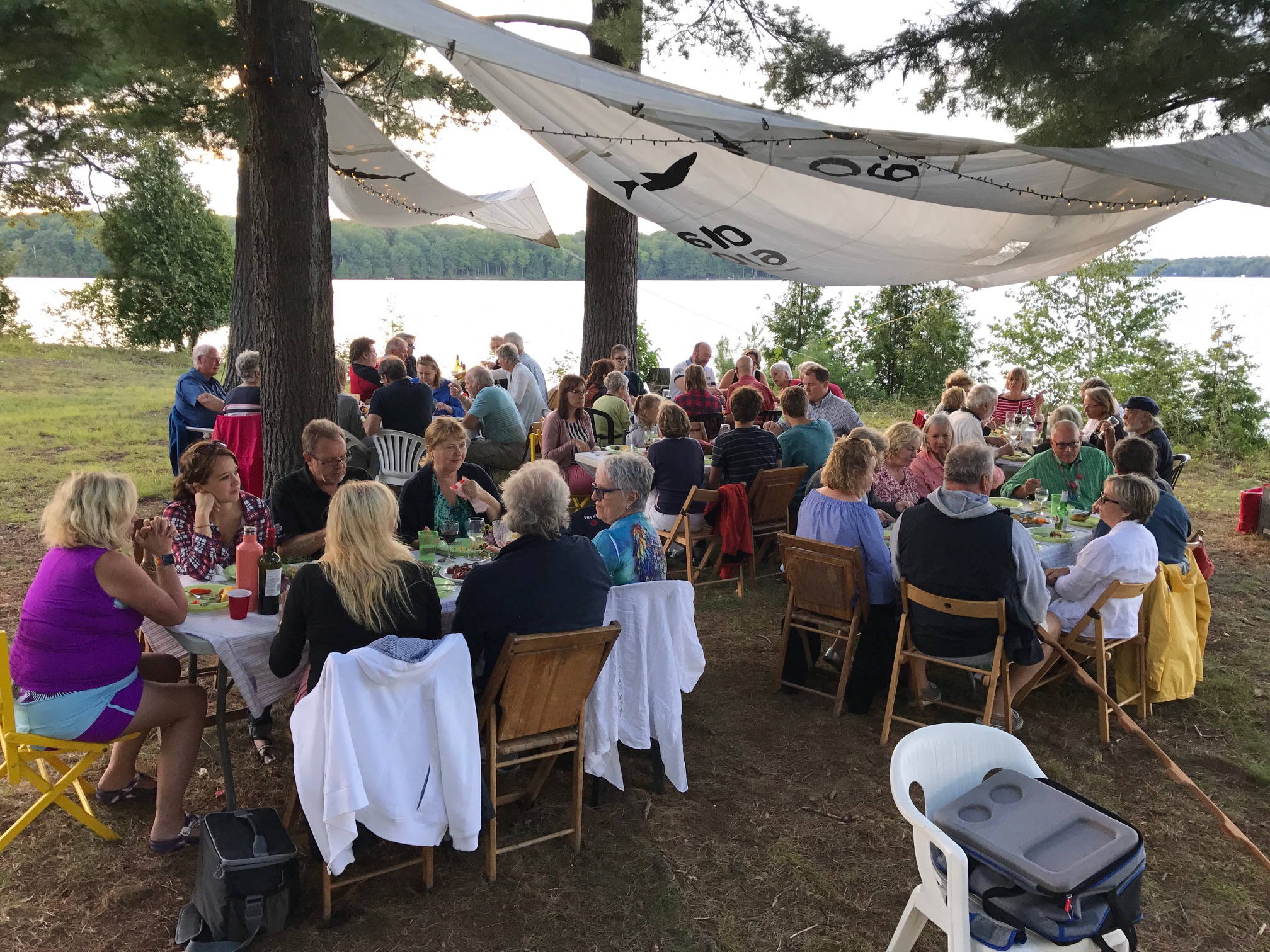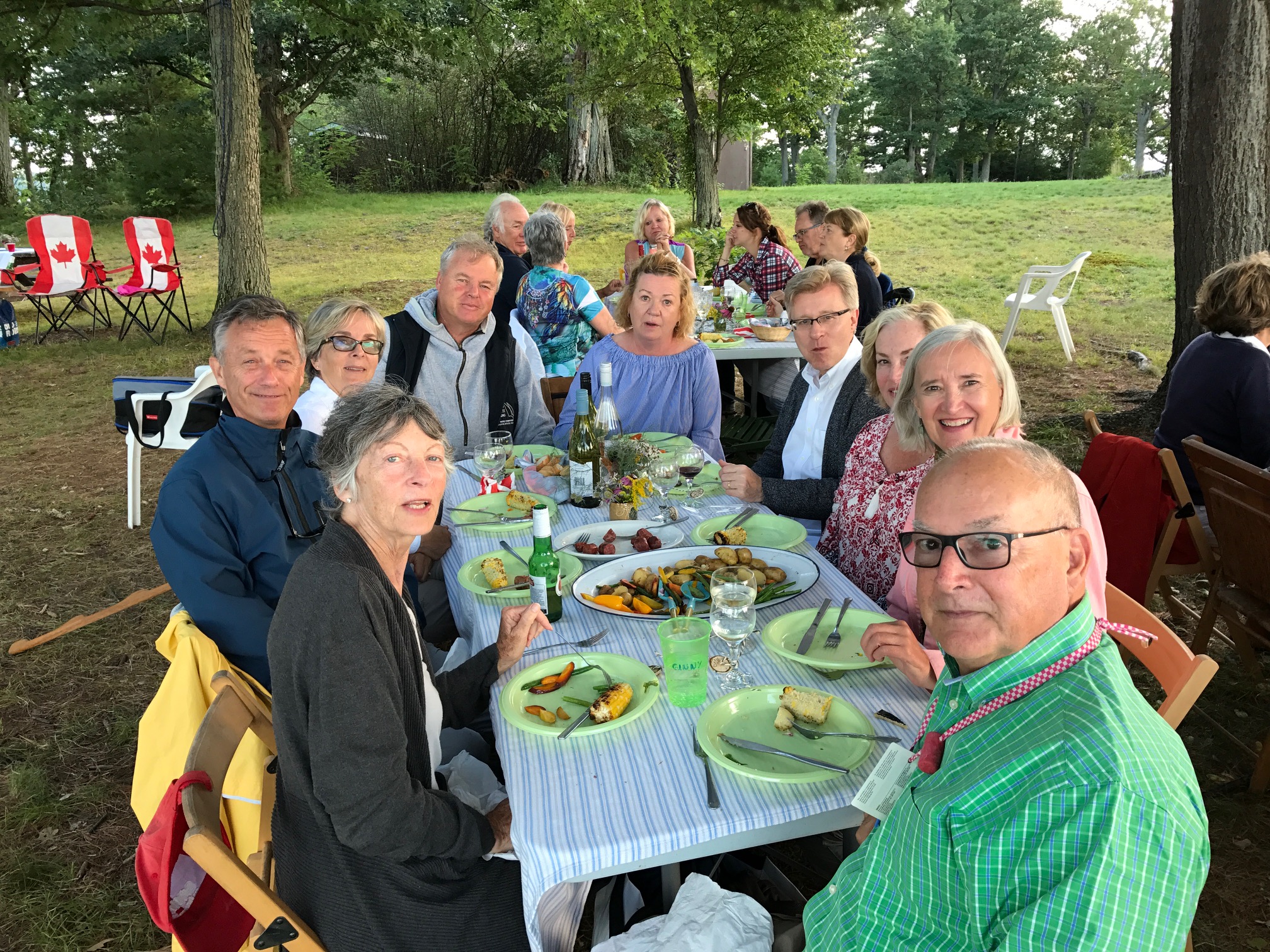 Family Fun Day - August 6th
Click here for link to Family Fun Day photos.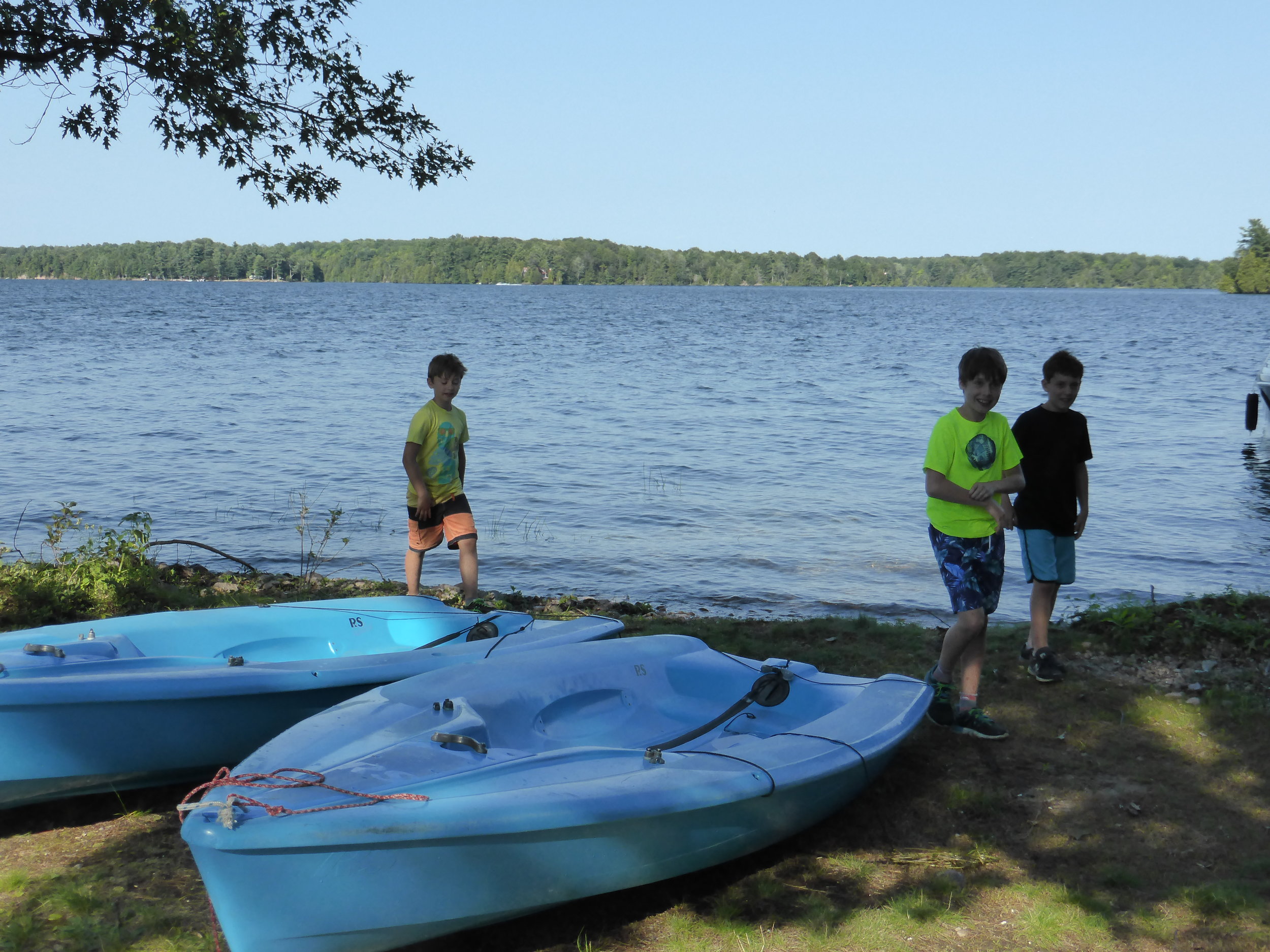 Summer Sounds - Sunday July 23rd
Annual General Meeting - Saturday July 15th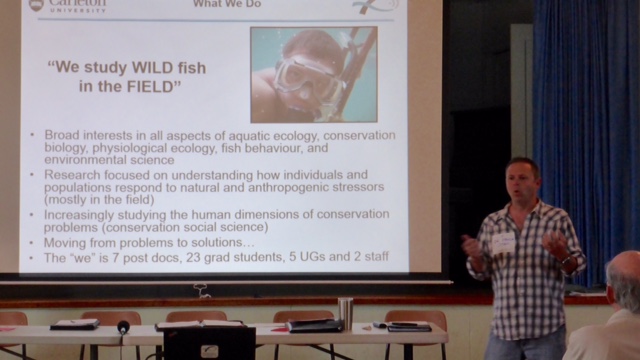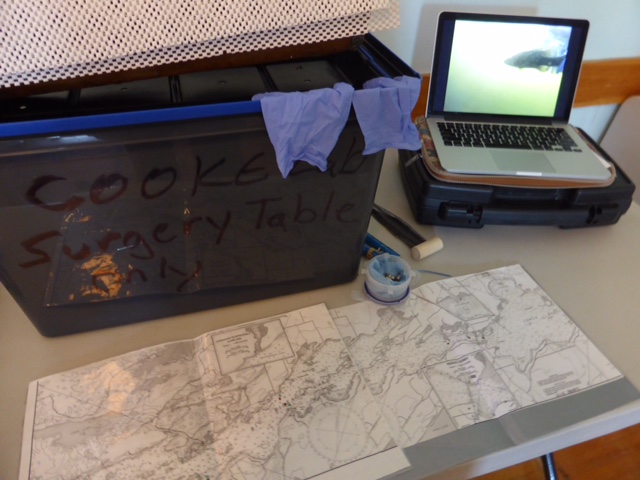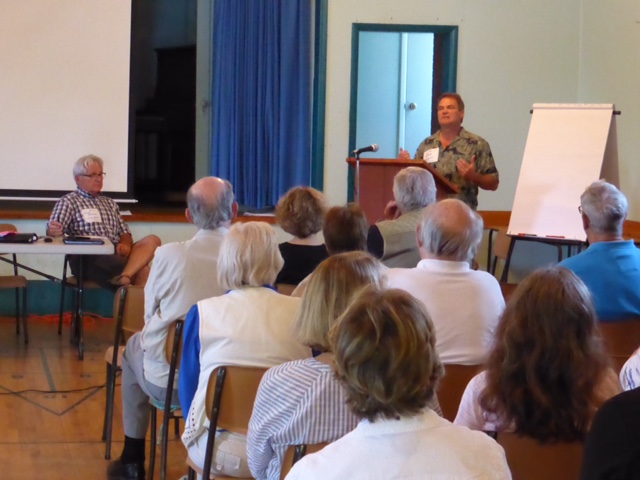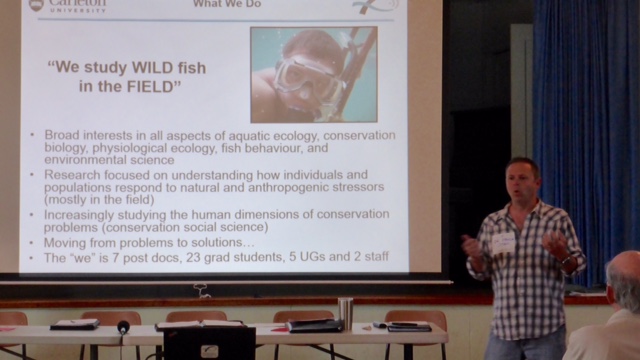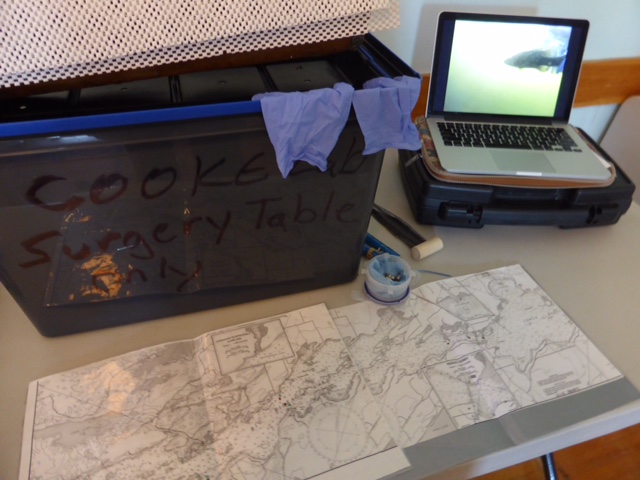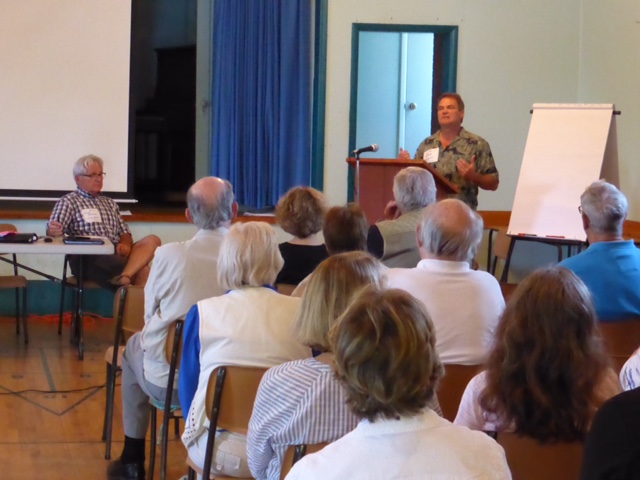 clean up after our successful Canada Day Fireworks Show!
Many thanks to our clean up crew on Cow Island, especially organizers Brenda Howes (chief photographer & raker) and Rod Howes.
Four Winds Brigade travelling the big rideau - Saturday June 25th
The Four Winds Brigade consists of four brigades of voyageur canoes, following wind and water from the north, south, east and west, converging:
at the confluence of waters,
on Asinabke—aka Victoria Island,
at the foot of Parliament Hill,
on Canada's birth day, July 1, 2017.
Traditionally, voyageur canoes carried a cargo of furs and trade goods. For this voyage, these canoes will carry a different kind of payload—ideas, hopes and dreams. Their mission is to draw attention to the need for everyone, from citizen advocacy to the highest political echelons to the spirit of reconciliation—they want to see a Canada where all cultures can work and live together in peace and harmony and justice, and to also highlight reconciliation with the ecosystems that support us.
For more information, and to follow its progress: https://fourwindsbrigade.wordpress.com/.
"Sunset on big Rideau"
Entered by Doug McEwen, in the June Toronto Star Touch Photo Contest. A view northwest from the cottage dock: the dramatic sunset sky echoes the land forms of Jerry Island, Cow Island and Big Island.
Cow Island - Sunday June 18
The flag is up!
Lake Trout Season Early Success - Saturday may 27
Cow Island Spring Clean Up & BBQ - Saturday May 27
Coping with Cormorants
Tuesday April 25.... John Firth and Buzz Boles of Portland went out to the small island neighbouring the local cormorant colony island and 'decorated' some of the tall trees with CD's hanging from wires. Why? you might reasonably ask.
Last year Doug Good and Buzz Boles of the BRLA had been searching for a means to keep the one local cormorant nesting colony from expanding to the neighbouring island. In Europe they have been using CDs hanging on wires and let blow in the breeze to scare away cormorants from dining 'in' at fish farms. So BRLA thought that we might try that out on the small neighbouring crown owned island. An email call went out for unwanted CDs, was well answered, and then the concept was put into action locally.
On April 25 the BRLA idea bore fruit [lol] on the island's trees as John and Buzz hung out a few dozen CDs to flash in the wind from several trees. One tree was particularly tall but Buzz got CDs almost all the way up. The pictures show their efforts. If you look closely you can see some of the CDs hanging from branches.
On the island they also found an active Canada Goose nest with 6 eggs. There was also two very disgruntled Canada Goose parents who were not please with Buzz and John's visit.
While doing the work they observed the cormorants on the neighbouring island as well (see last picture). Twenty-eight birds were evident roosting there. Two were last year's young. As usual, a regular count of cormorant numbers on the island will be conducted throughout the coming summer by BRLA. Last summer about 70 birds maximum were counted which included 19 fledglings in a total of eight nests.
Osprey at Lost Lake
Sunday April 23 ... BRLA Director Doug Kirkland and his 16 year old granddaughter Emma Grant were out on the lake. The wind was cool but still warm in the lee of trees, and they traveled into Lost Lake where they had not been in several years. They noticed an Osprey platform half way in (using the Colonel By entrance), where two younger Osprey were perched. When the Osprey flew from the platform, Emma managed to catch them in flight, taking the following beautiful photos: